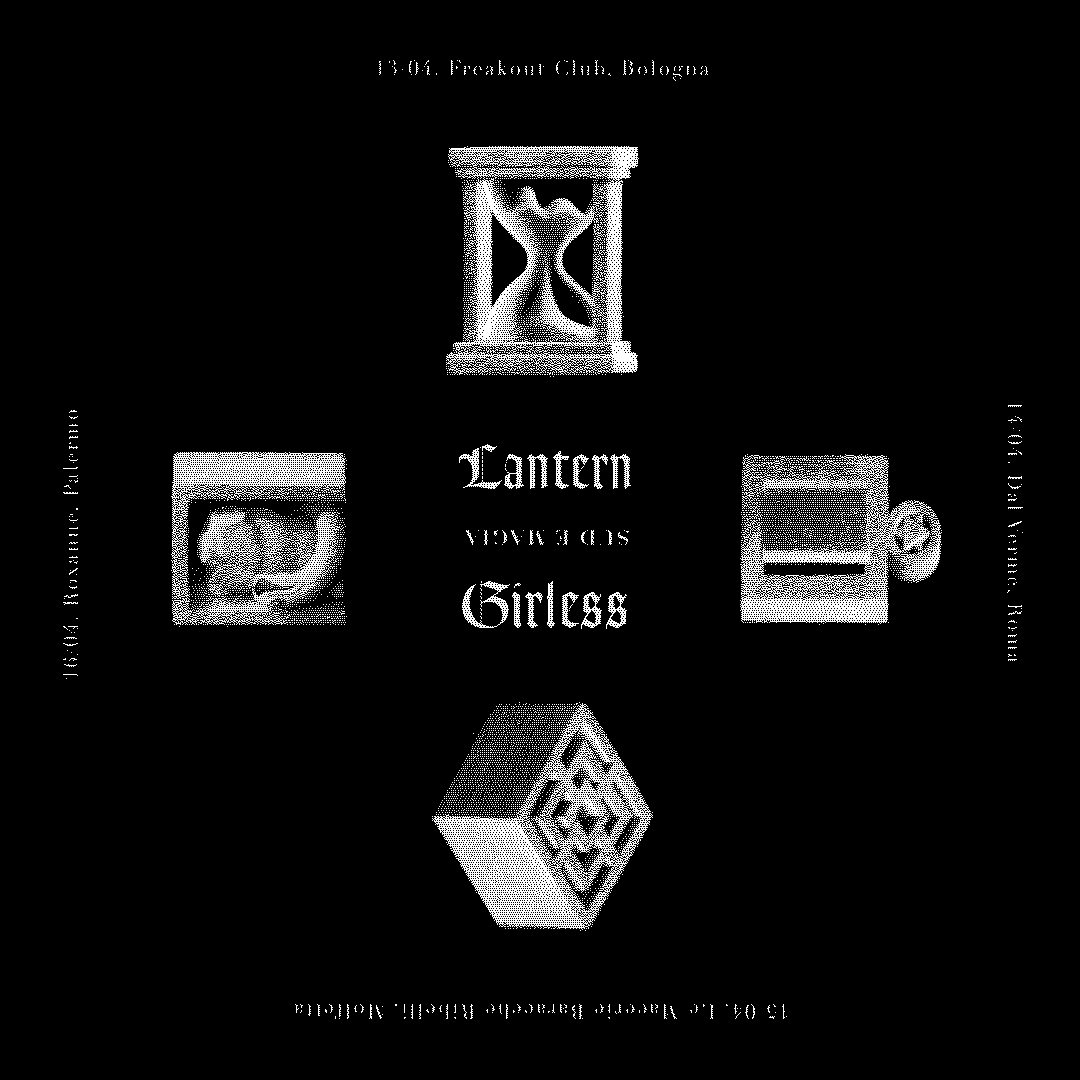 Sud e Magia
Lantern & Girless
| Poster
---
Crafted by Daniele Castellano for the Lantern & Girless tour in southern Italy.
Riso printed poster.
Measures: 31 cm x 31 cm, black soy ink on 180gr cotton paper sprayed with phosphorescent pigments.
Sud e Magia is inspired by the homonymous work of the anthropologist Ernesto de Martino
Limited edition of 35 copies.
Summer 2015