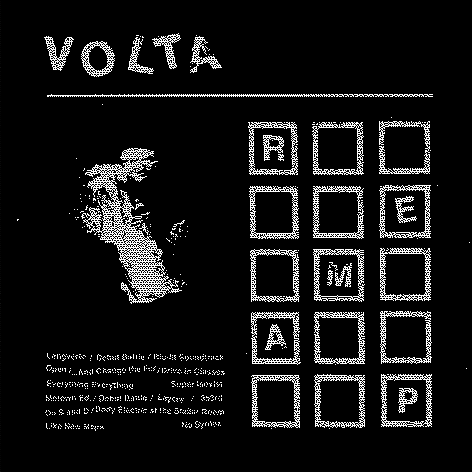 Remap
Volta
CWRD 13 // Audio CD + 5"
---
Limited edition of 50 copies
Cooproducted with Coypu Records
5" special format, hand-cutted on CD-r
This hybrid format includes entire Volta's album Remap in digital audio format and a previously unreleased track cut directly on CD's surface.
supplied with hole adapter for turntable, it comes with screen printed packaging and riso printed insert.
Autumn 2017.
10.00 €
our shopping cart is in maintenance, you can order via email. shipping costs are 8,00 EU for italy, 17,00 EU for europe, 24,00 for the rest of the world
---
---